One of the most common questions we get from clients, specifically clients with small children about egress windows – more precisely,
"Is there anything wrong with my window size?"
If you live in an older home, there's a good chance that none of your windows meet today's egress requirements.
Try this simple quiz below – which of these windows do you think meet today's egress requirements?
A. Double hung window in New Jersey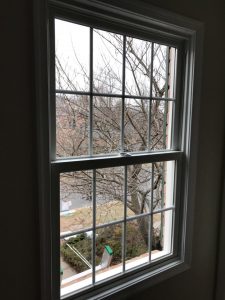 B. Basement window in New Jersey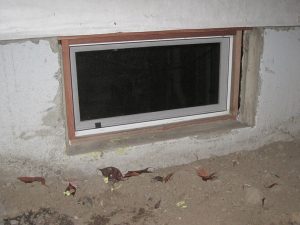 C. Awning window in New Jersey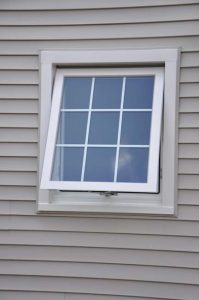 D. Roof window in New Jersey

E. Casement window in New Jersey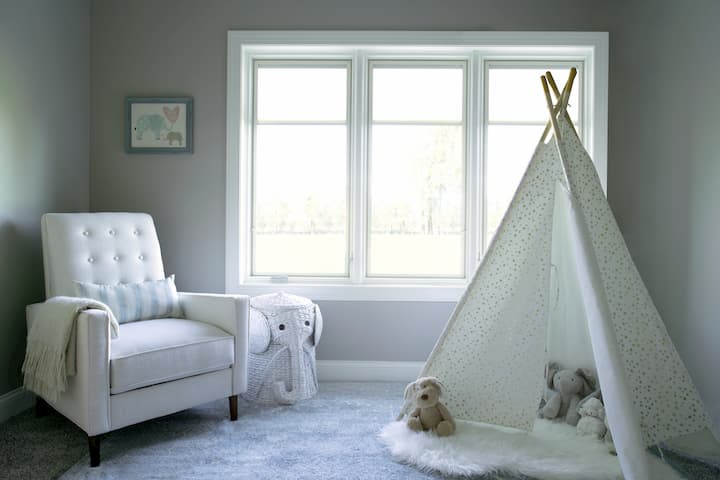 To properly answer this question, you need more information that just a photo.
You would also need to know:
how tall and wide the window opening is?
how high the window is off the floor?
and how close the window is to the exterior grade?
For proper egress, windows must open at least 24″ high, 20″ wide, and have a net openable area of 5.7 square feet.
That's a large and wide open window!
This means that if a window only meets the minimum height and width requirements, the net openable area will only be 3.33 square feet (24×20 =  480.  480 / 144 = 3.33).
If a window opens 24″ high, it would need to be 34.2″ wide to meet the minimum opening requirement.
Besides the opening requirement, the window also needs to be within 44″ of the finished floor.  Below is an excellent diagram that illustrates two different windows that both meet the minimum requirements.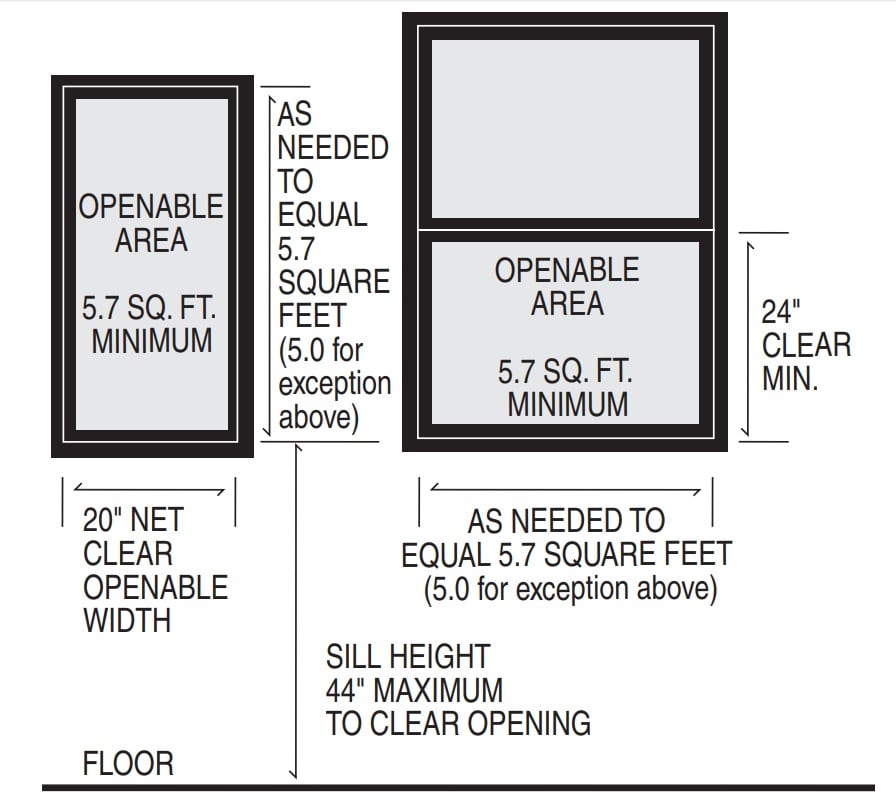 So what about the quiz?  The only window that met egress requirements was the last one, E.   'A' had a net openable area less that 5.7 sf.   'B' was too high above the floor, had less than 5.7 sf of net openable area, and was less than 24″ high.  'C' was less than 5.7 sf.  'D' was slightly more than 44″ above the floor.
Why do some people label only a basement room with a tiny window a 'non-conforming' bedroom, while often none of the windows in the home meet egress?
It's because they don't know better.  Just for the record, there are several more requirements for a window to meet egress, and there are several ways for smaller windows to be 'conforming'..  Also, today's building code no longer uses the term 'egress window' – they're more broadly categorized as  mergency Escape and Rescue Openings.  Have a specific window related question, just shoot us a quick message. We would be happy to help.