Are you buying a condo? You should get a home inspection, also known as a condo inspection. Even though a condo typically has less maintenance and responsibility for the owners, condos can experience a lot of the same issues that single family home inspection can. Instead of talking about it, we wanted to show you a with some photos from our condo inspections.
Insufficient (or missing) Insulation – If a condo has an attic with access, we will inspect it.  We typically find all the same defects in condo attics that we do in single family homes.  The photo below shows missing insulation in a converted condo.

Smoke alarms – For an inexpensive cost these devices can save you and your family's lives.  When smoke alarms are over 10 years old, we recommend replacement. Once a smoke detector turns yellow, it's probably over 10 years old.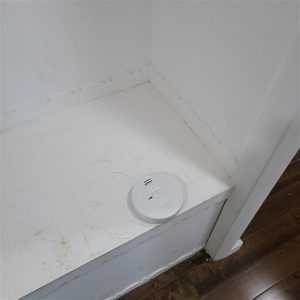 Outdated electrical panels are bad news, and should be replaced. There are tons and tons of condo units with these panels.
Common condo heating units are typically found in condos which at one point were apartments. The common heating units mean that you will not have individual control of heating units found within your condo.  For some owners, this may be an issue they want to know about before purchasing the condo.